We're Internet Marketing Specialists
We understand websites.
We understand search programs and Google ads.
We understand social media – Facebook, Instagram, YouTube, TripAdvisor, Yelp and more.
We use this knowledge to create low cost, highly effective ad campaigns to help you sell your own tickets.
Everything You Know About
Marketing Your Business Has Changed
Based on current bookings, estimates for the 2024 tourist season predict 30-40% of last year's visitors.
Visitors are mostly from the mainland west coast, and appear to be more affluent.
Booking agents are unable to meet the requests for private, sanitized vehicle transportation.
Boats report greatly increased demand for private charters.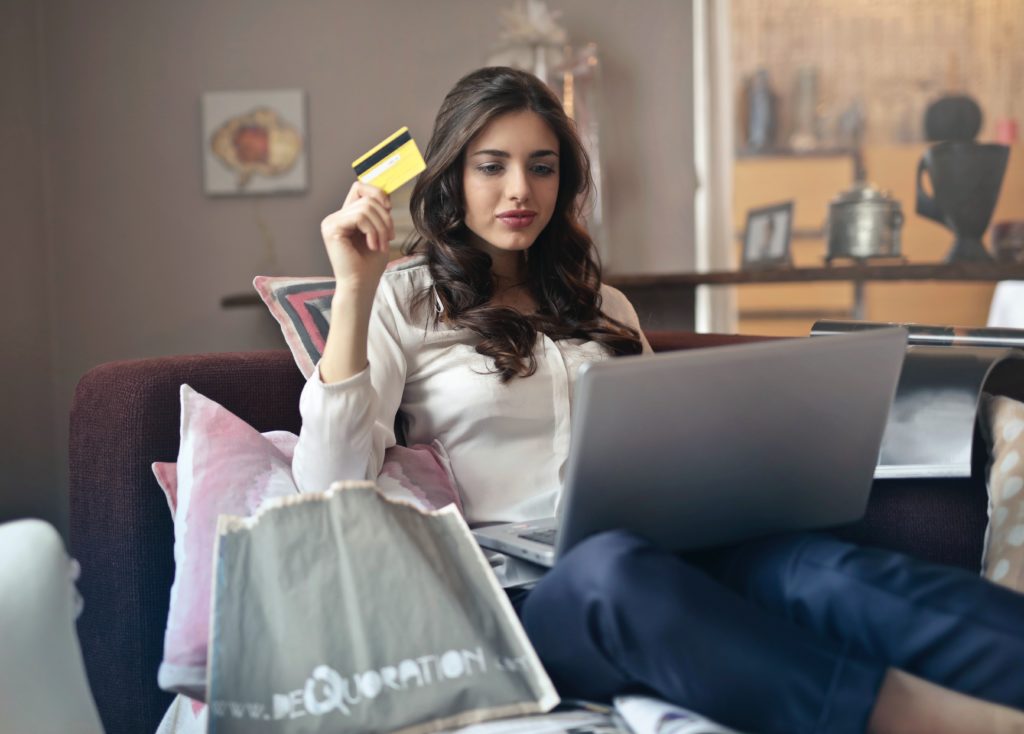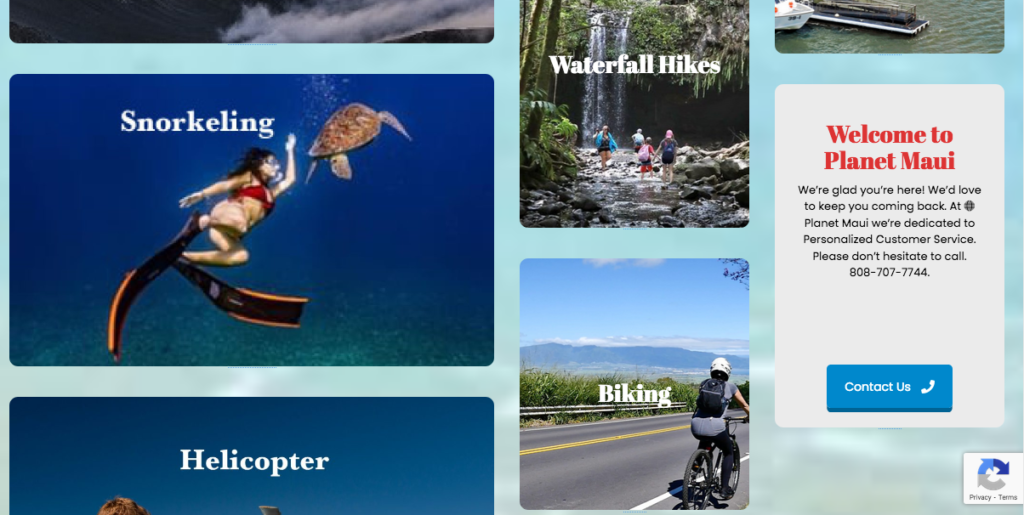 If your website isn't optimized for mobile you're losing business. If you're not advertising online, you're losing business. Facebook and Instagram ads generate as much sales revenue as Google ads. Every business in the world is now attracting and servicing customers in new ways.
Buying Patterns
During the shutdown people became much more comfortable with searching and buying online, and that will continue.
People are spending more time on social media, and are more comfortable buying on those platforms.
Mobile Friendly
This year 78% of the visitors to activity websites are on their cell phones. How does your website look on a phone?
Try it vertically and horizontally. Is everything there? Do the menus, links and shopping cart work correctly? If you're selling something on your site you should go through a complete transaction.
Polished
A modern, professional website with good grammar, spelling and punctuation gives consumers confidence in your business.
Change, Change, Change
More sanitizing. More personal space. Crowd avoidance. More private charters and tours. More carryout food.  More upscale rental cars. Lower sales volumes. These are all part of business this season.
We Can Help
My associates and I have marketing experience in a lot of areas. We can update or create your website and social media accounts. We can help you identify new markets, and we can optimize your online advertising.
Restaurants and food trucks have new opportunities and new challenges. Interfacing with delivery services is important. If you adapt quickly you'll be at the front of the herd.
There are new opportunities for Maui realtors. We're familiar with the rules and have extensive experience interfacing the MLS system with websites.
We're International
We've been based on Maui, Hawaii since 2014, but we've worked all over the world, for a wide variety of businesses and agencies.
Call Us Because
Some of the duties we can take care of on a regular basis include:
Creating websites and social media pages.
Maintaining websites, software and security updates, content, staff bios and price changes.
Maintaining product updates for stores, realtors, auto dealers, etc.
Managing online advertising on Google, Facebook, Instagram, etc.
Responding to customer comments on Facebook, Twitter, Yelp, TripAdvisor, Instagram, etc.
Generating and/or posting website, blog, vlog and social media content.
Creating and maintaining mass mail and email lists.
Generating and/or distributing newsletters and promotional materials.
Managing accounts, contracts and ad spending with booking agencies like Yelp, TripAdvisor, etc.
Linking with PonoRez (a3h), FareHarbor, AL-Desk and MLS systems.
Training, and identification of training resources.
Creation, implementation and verification of automated backups, both local and cloud, for computers and documents.
WiFi and cable network performance issues, in-office and Internet.
Anti-virus protection and data security.
Domain name registrar and hosting issues.
Recovering control of domain names and websites when passwords are lost or a key person dies.
Negative Internet reputation negation.
Social Influencer production and marketing.
Photography, video production and distribution.
Book, CD and DVD publishing.
Pay-per-view and subscription websites.
Developing custom apps for Android and iPhone.
Assist in applying for registered trademarks.
General high-tech consulting.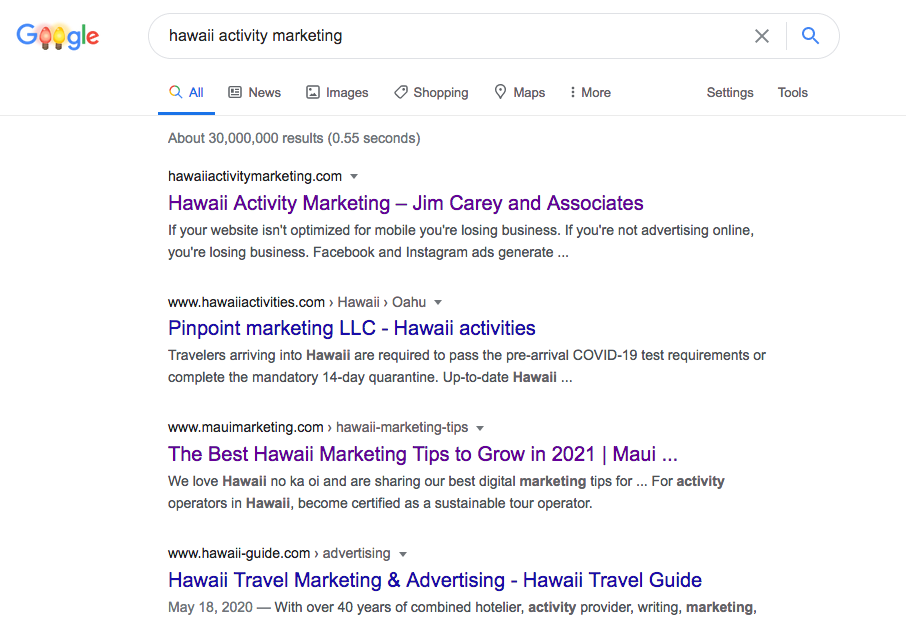 We can get you up and running in the new economy that the world has become, then train, assist you and get you over the rough spots.
After building and polishing your marketing tools, we'll teach your staff how to maintain and build upon what we've done.
Then we'll check in and keep an eye on things, and help out when needed.

US Navy
US Coast Guard
US State Department
US Department of Commerce
Czechoslovak Academy of Sciences, Prague
Czechoslovak Ministry of Railways, Prague
Czechoslovak National Planning Commission, Prague
Czechoslovak National Foreign Trade Commission, Prague
Delft Limited Corporation, Prague
VVO Licensentorg, Moscow
Romanian Academy of Sciences, Bucharest
Hungarian Academy of Science, Budapest
Polish Academy of Sciences, Warsaw
Spanish National Academy of Sciences, Barcelona
Kwait Academy of Science, Riyadh
Dr. Dvorkovitz and Associates, Ormond Beach, FL, 28 offices worldwide
Soken International Company, Tokyo
Hospitality World Ltd., Grand Cayman
Spojeny Ltd., Grand Cayman
Ridley Turtle Watersports, Dominican Republic, Turks & Caicos, Suriname
State of Florida, Numerous Agencies, Key West, FL
Monroe County Government Offices, Numerous Agencies, Key West
Keys Energy Services, Key West
Numerous Law Offices, Realtors, Accountants and Architects in Boston and Key West
Creative Health Institute, Union City, MI
CHI Diet, Union City, MI
Health & Fitness TV show, Grassy Roots, Back to the Roots of Healthy Eating, Louisville, KY
Intelligent Fencing Systems, Tampa, FL
Friendly Charters Lani Kai, Ma'alaea Harbor, HI
Maui Snorkeling Lani Kai II, Ma'alaea Harbor, HI
Tim Gardner Realty, Makawao, HI
Maui Small Farms, Kihei, HI
Po'ohala Productions Wailele Luau, Paia, HI
Planet Maui, Kahului, HI
I'm Jim Carey, with 50 years of computer and software engineering experience, and over two decades of Internet marketing and development.
My associates and I specialize in updating and maintaining your Internet presence (websites and social media like Facebook, Twitter, Instagram, etc.). We help develop an ongoing plan for these assets and create effective advertising strategies.

Monday-Saturday 8am - 5pm HST
Email us about what you'd like to accomplish, with any relevant info.
We'll be glad to put together a proposal and quote.
Or simply call.
Winter: 8am HST = 10am Los Angeles PST = 1pm New York EST
Summer: 8am HST = 11am Los Angeles PDT = 2pm New York EDT
HST = GST -10